LUPO: The Space Adventure
LUPO: The Space Adventure is a collaborative and creative storytelling card game that takes players on a ridiculous sci-fi adventure. The game was designed to spark people's imagination, unleash their creativity and bring people together. It has been sold over 3.000 times in the US, UK and Finland and played at home, in classrooms around the globe and corporate workshops.
As the Lead Game Designer and Producer, I was in charge of driving the vision of making ridiculous experiences a reality. My main responsibilities included:
-> Game Design
-> Prototyping and Playtesting
-> Narration, Character and World Creation
Status: Published (copy upon request)
Awards: Best Cross-Curriculum Game Award (Gold) and Best Family Game Award (Bronze) by Imagination Gaming
Card Examples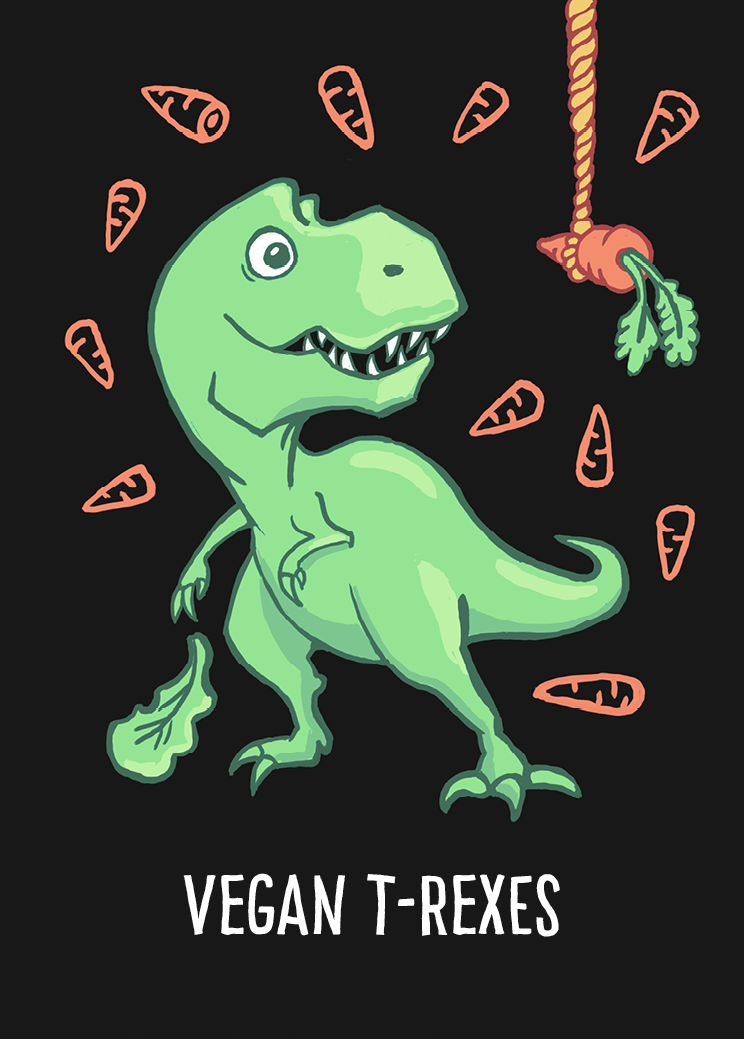 Vegan T-Rexes are generally lovely, silly beings. They ADORE fresh vegetables and anything that's 100% vegan and gluten- free. Their only handicap is their relatively short arms, which are tiny in comparison to their enormous bodies. This sometimes results in a long struggle to pick up their favorite flowers or vegetables, which can make them a bit cranky, and believe us: you don't want to be anywhere near a Vegan T-Rex (or its big, sharp teeth) when it's cranky. Vegan T-Rexes also have a passion for space yoga, but their bodies make it very difficult for them to perform most positions. This is unfortunate, as engaging in regular space yoga sessions keeps Vegan T-Rexes calm and peaceful.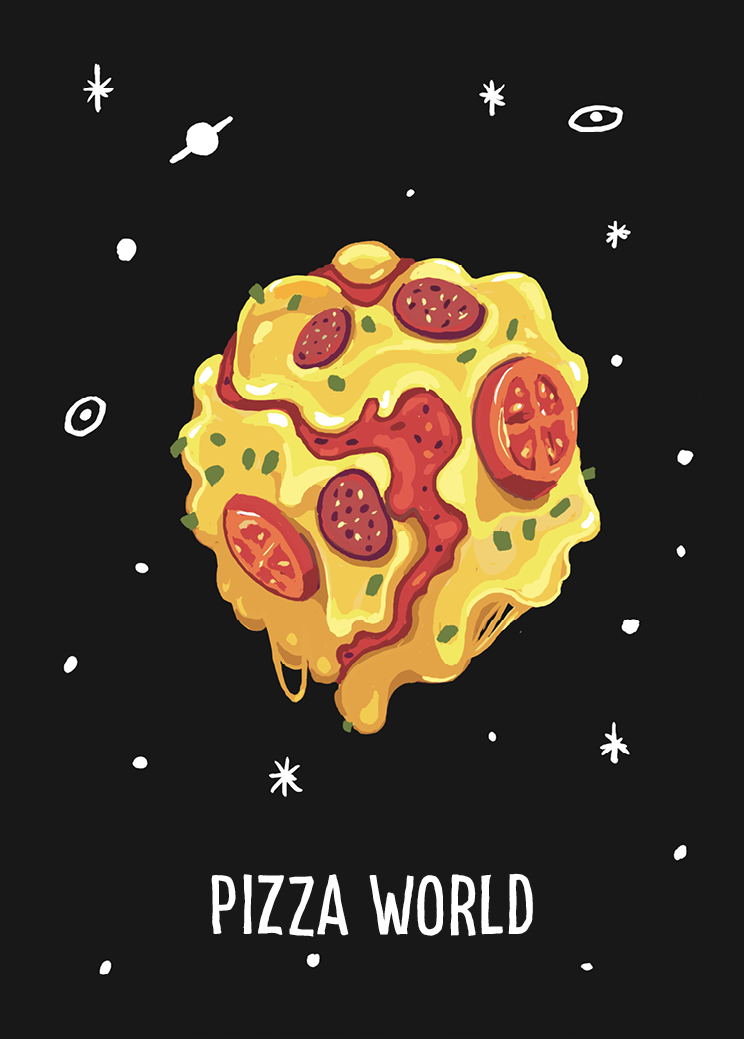 Pizza World covered in the finest melted cheese the universe has to offer. During winter you'll see parmesan snow, which covers the tips of the crusty pizza crust mountains. You'll also find tomato sauce rivers and lakes, as well as an occasional chilli fountain; these emit an extremely spicy sauce. Salami flowers, garlic stones, prosciutto trees, and many other peculiar ingredients decorate the cheesy ground. Be careful though, as Pizza World is a very warm place; this can make the melted cheese dangerous if you stand in the same spot for too long. The origin of Pizza World remains a mystery, as the recipe for the whole planet has been lost to time.